Re: TOTO UltraMax VS Ultimate
Posted by Terry Love on April 16, 19100 at 20:59:22:
In response to Re: TOTO UltraMax VS Ultimate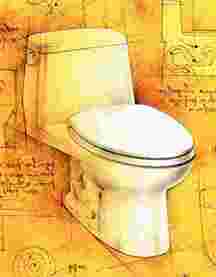 : Terry - great webpage! I am doing some research on toilets because I will replace the two I have in my residence. Your pages are by far the most informative I could find.
: I have pretty much made up my mind to use the TOTO UltraMax or Ultimate. Can you let me know how these two are different and which of the two you would recommend for a residence? THANKS Rainer
Rainer,
The difference between the two is slight. The Ultramax raises the water in the tank, allowing more drop and thus more force. Either one will work well in a residence. If you are looking for "MAX" efficiency, than upgrade to the Ultramax. Terry



Replies to this post
There are none.