Re: Toto "Provincial" toilet
Posted by Terry Love on January 18, 19100 at 23:35:29:
In response to Re: Toto "Provincial" toilet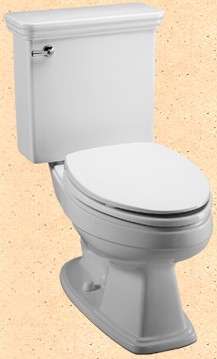 : We're remodelling a bathroom in our Victorian house and would like to put in a toilet that doesn't clash with the Victorian tub and pedestal sink. The Toto UltraMax you recommend looks a bit modern. Toto's Provincial model CST723, whose trap diameter is only 17/8", LOOKS right---but does it work? Or, to have a toilet that actually works well, do we need to go with UltraMax?
Tom,
The Provincial is much like the CST704 in performance. This is a washdown toilet, no siphon jet, and a 2" flush valve. In a case where keeping the old look is important, it will work fine.



Replies to this post
There are none.