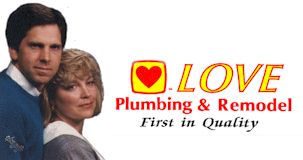 Merry Christmas to you all,
Thanks so much Dale, John and to all of my other friends.
If it looks like I haven't been posting very much the last few days, it's because of the holiday season and spending time completing a wedding video for my daughter and son-in law for Christmas. Amy and Paul. Marlena and I wish all of you a very warm and loving Christmas. We enjoyed last night at my mothers home with many of our relatives. Brothers, sisters, nieces, nephews and kids. We celebrated the Masters degree of my niece Nisan, and viewed a bit of wedding video from last May. My new son-in law played the part of Santa for the small kids, which precipitated a mad scramble up the stairs after Santa left the house for the toys under the tree. My brother Shannon showed off his Power Point presentation on his laptop that he uses for work. Shannon Love

If he could put that on his web site, it would be great. When he does, it will be well worth checking into for any Toyota fans.
Marlena and I feel very blessed by all of the good fortune this year. We are very thankful for the type of work we do, and the clients we have. I feel that every day, I am working with good friends.
The Complete Idiot's Guide to Remodeling Your Home
written by Terry Meany has added a nice plug for this web site in the low-flow toilet section.


So many people from around the country are coming together in a good and positive way. I'm thankful for my partners in New York, Texas, Florida, Kentucky, California and Washington.

The plumbing advice board has many that drop in and offer advice and knowledge, and I'm grateful for that.
The ones that answer questions on the bulletinboard

God Bless and may your next year be wonderful.
Terry and Marlena