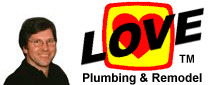 : My bathtub faucet is leaking. About every 3-5 minutes water drips out of the faucet. The hot water tap is also hard to turn on and turn off, it's almost like the tap is stripped. I need help to fix this, detaileddirections and pictures would be great. The faucets and taps are moen.
Moen is a great manufacturer. They provide wonderful repair parts and service. The replacement of the cartridges inside the faucet require a special wrench to extract and replace the cartridge. The slow leak indicates that the rubber seal washer inside the cartridge is beginning to deteriorate, and requires replacement. The hard turning hot water tap feels stripped because the rubber washer is gone and the brass inside the cartridge is making the seal. You are destroying the valve seat, by operating it this way. The rubber seat is designed to seal off the water while protecting the seat. Moen is a great manufacturer, and their products keep on working even after we break them. You can fix it yourself by turning off the water, removing the handles, unscrewing the cartridge with whatever tool you can manage to get in there, and then taking the old cartridges to the hardware store, getting new ones, and replacing them, but will probably still experience a drip and a leak, because of the damaged seat. Call a licensed plumber in your area, tell him you have a Moen faucet set, ask if he has Moen repair tools and a seat grinding tool, and ask for his best estimated price for repair. I'll bet it will be about seven to twenty two dollars more than you could do it yourself. It might take you five hours, you might have a leak, and have to put another two hours into it to re dress the seat. How much is your time worth? A good plumber won't even be there two hours.
Moen has a special cartridge tool that sets the cartridge inside the faucet housing, and they're proud of their design. The hardware store will sell you the tool, and talk you through the repair, too. I'll bet you'll be happier with yourself for getting on the Terry Love Plumbing net line to get this info, and calling a LICENSED plumber, rather than trying this one yourself.