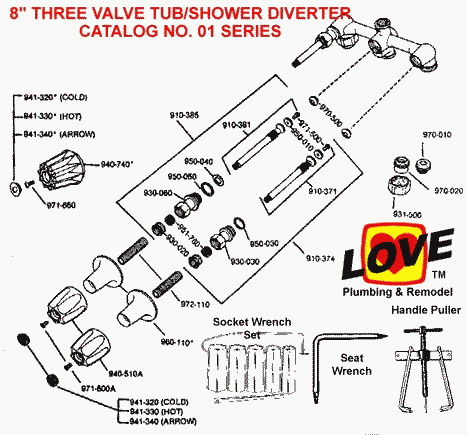 Replacement of seats in a shower faucet will not require removing tile. I don't know what brand yours is, but these are fairly generic instructions that should help.
To replace parts in the
Price Phister faucet,
Make sure the water is off at the main shutoff.
1. Remove handles with a faucet puller. Remove trim.
2. Remove faucet stems with a socket wrench.
3. Remove seats with a seat wrench.
4. Replace seats with pipe sealant on the threads.
5. Install new valve stems.
6. Replace trim and handles.