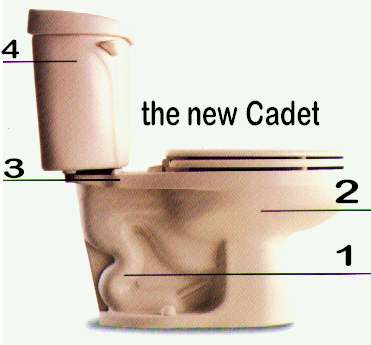 : : Everything I read seems to say that the Toto Ultramax is an excellent toilet. The going price is in the $300 range.
: : I just visited a Home Depot and their selling the American Standard New Cadet for $100.
: : Is the Toto worth the extra bucks?
: I wasn't ready to drop $300 for the Ultramax. If you want a one-piece toilet, that's not out-of-line, but it's a lot of money if you don't care. Terry's toilet column said good things about all of the Totos, so I found a supplier that ordered me the 704(?), an elongated two-piece gravity flush. Cost $129 and works great. Curt
I had the Toto CST704 in my home for testing, and yes, it works great. currently, I'm testing the new cadet in one of the bathrooms. It's a good unit. Terry