Re: Low Flush Toilets, Kohler K3423 Wellworth
Posted by Terry Love on July 09, 1999 at 23:13:56:
In response to Re: Low Flush Toilets, Kohler K3423 Wellworth
Kohler Wellwoth
Ingenium flushing system, uses 2" flush valve
12" Rough-In
Map rates it from 125 to 250 grams

: I have just discovered you web page. This is after installing 2 Kohler Wellworth toilets K-3423.
: I have found that these really work well. I was sceptical but they do the job. Pardon the pun.
: I did have what I thought was a faulty flapper on one. Kohler immediately sent me a replacement
: flapper but this was not the problem as the new flapper valve didn't fix it.
: On pulling the tank, I discovered that both the large tank washer and the 3 hole gasket were scored
: where they mated the tank.(factory assembled)
: Either or both of these may have been the cause. A slight smear of silicone on the seating areas
: (let set) and reassembly solved the problem. I have advise Kohler of this.
: For the price these can't be beat. Also with a $60.00 rebate from the water district they are just about
: free.

Alan,
I'm glad you like yours after the repair job. They are an improvement over the old high tank Wellworth toilets. They don't quite make the grade for the toilet report however. Terry




Wellworth Pressure Lite with Flushmate
Elongated bowl
12" Rough-In


"ingenium" is Kohler's buzzword for just a plain old toilet. It actually is supposed to be a combination of siphon jet and rim flush action. Per the reports, and per experiences in the field, they are maybe an "average" toilet at best., Jimbo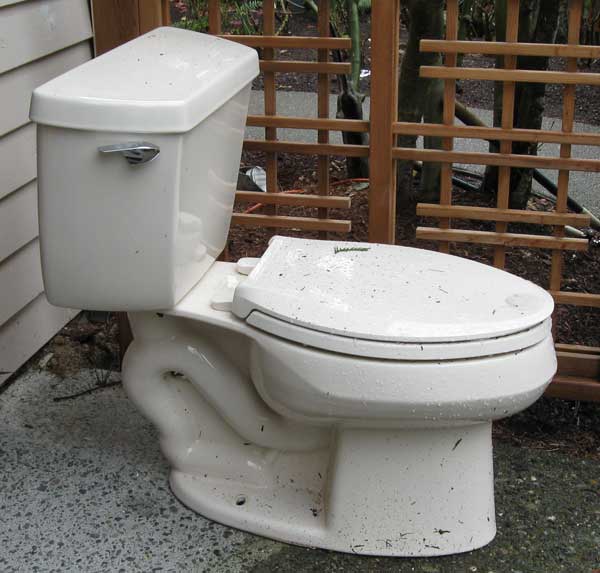 Replies to this post
There are none.