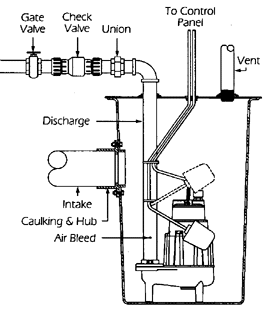 : I am installing a sewage ejection system in my basement. I am concerned about a system failure causing the whole system
: including the sump filling with sewage before a backup is noticed at a drain. The thought of pulling the sump cover off with all the
: lines full of sewage is scary ! Can anyone recomend a good early warning setup that may dowse my fears.
High water alarms
101WH...$91.00 plus shipping
HW-9...$24.00 plus shipping
These are plugged into a seperate electrical circuit for the most protection