Re: Recommended 1.6 Toilets?
Posted by Terry Love on March 09, 1999 at 00:32:12:
In response to Re: Recommended 1.6 Toilets?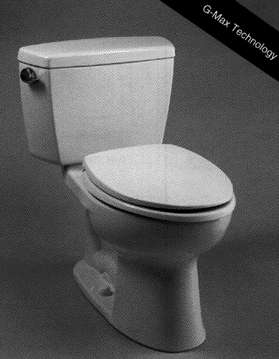 The toilet report pretty much list toilets based on their ability to flush and their value. The Toto Drake, CST744S does in fact have the Five Year Limited Warranty. It is used for residential and is also considered for use as a commercial grade toilet. In the MaP testing, it was consistently moving 900 grams of waste. It does so in a a fairly quiet manor. G-Max is their term for their more powerful gravity flush using a 3" flush valve.
Other choices besides gravity flushing have been Pressure assist and Vacuum gravity toilets.
Sloan Flushmate equipped toilets do a fine job with waste removal as far as plugging goes. There may be some particles left in the bowl after a flush, depending on siphon jet speed and size.
In the lower end, Niagara Flapperless and Toto Dalton are good.
http://www.terrylove.com/crtoilet.htm

Replies to this post
There are none.