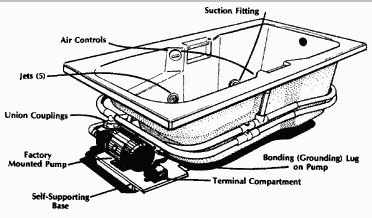 Connie,
Sorry to hear about your husband. I am sure he would have done an excellent job. I here many stories of plumbers doing wonderful bath remodels in their homes.
In regards, to the tub that is broken in your home. Since there in no warranty on the tub, removal and replacement may be you only option. I would call in someone local to take a good look at what should be done with the tub. Deck style jetted tubs in general, should have support underneath and "not" be supported from the flange.
http://www.terrylove.com/jet.htm
Jetted tub instructions.
Regards,
Terry