Re: Replacing bathtub drain
Posted by Terry Love on December 27, 1998 at 21:20:20:
In response to Re: Replacing bathtub drain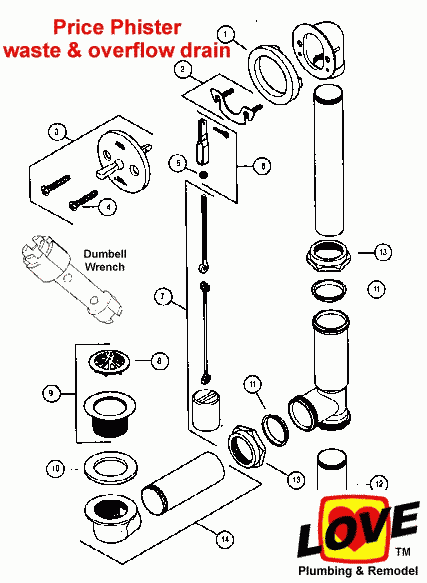 Dan,
You will need a tool called a dumbell wrench,
http://www.terrylove.com/w_o.htm
has a picture of one.
Terry
: I need to replace my drain in my fiberglass tub/shower. I can not remove it. It is 10 years old. I have already broken off the spindle in the middle of it. Is there a special tool repquired to remove it?
: Thanks in advance.
: Dan.
Replies to this post
There are none.