Re: Function of water regulator
Posted by Terry Love on March 29, 1998 at 18:38:16:
In response to Re: Function of water regulator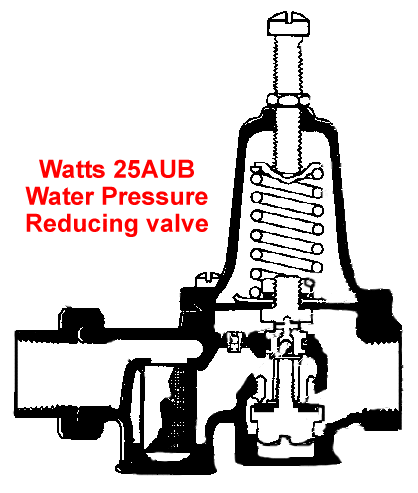 Ernst,
The Wilkens PRV is much like the Watts PRV,
TO READJUST reduced Pressures, loosen check nut and turn adjusting screw counter clockwise to raise reduced pressure and counter clockwise to lower reduced pressure.
The use of a water pressure-reducing valve normally creates a closed system. When water is heated in a closed system, it expands, causing an increase in pressure. This pressure may increase to the set pressure of the relief valve (on the water heater) causing it to drip, thus releasing the expanding water and protecting the system against excessive pressure, This increase in the system pressure over that regulated by the reducing valve is called "thermal expansion pressure".

Replies to this post
There are none.