Sectional Fiberglass Shower Insert
Posted by Jim on December 18, 1998 at 18:05:23: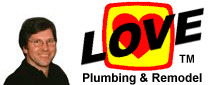 I moved into a house that has a tile shower. After
several uses the tile has begun to come off of the
walls and the drywall has been damaged by the water
getting behind the tiles. My wife is insistent that we
get a fiberglass shower insert rather than re-tile the
shower. I have several questions for you that may quell
my apprehension concerning fiberglass showers.
1. Are fiberglass showers durable?
2. I am very comfortable with most home improvement
projects and I don't think that it is going to be too
difficult to install this shower, am I right?
3. I have read on the internet where some guy said
that you needed to put low expansivepolystyrene (?)
foam under the base of the shower kit because the
fiberglass was not strong enough and the floor of the
shower would crack over time if this was not done.
Needless to say this does not add to my confidence as
to the durability of fiberglass shower kits!
4. What brand product would you recommend. I am
considering ordering a kit from LASCO. They have a
sectional model that I can fit through the door of my
bathroom and then assemble. Is this a good brand? Have
you used this before?
5. Any other insights orrecommendations?
Thank you for you help and the neat web page.
Happy Holidays

Replies to this post
There are none.