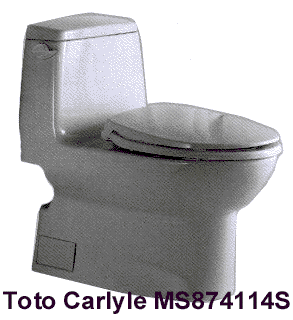 American Standard Cadet 2164.010 round front
Toto Carlyle one piece MSS874114S, with the 10" rough adapter.
: I am remodeling an old house with a 10 inch rough in for the toilet instead of 12 inch. I have no idea what kind of toilet was used in the past. Anyone know of a toilet that that will fit without having to move the drain?