Re: Pressurized Flush Systems
Posted by Terry Love on April 13, 19101 at 11:38:13:
In response to Re: Pressurized Flush Systems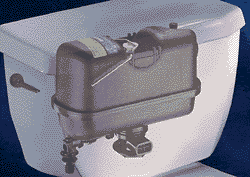 : Q. Are the new lo flows better then the ones that were out a few years ago? do they still need multiply Flushes to clear the bowl?
The new lo-flows are better. They should clear the bowl with one flush.
: Q. Where can I find a pressurized flush system to Install in a new Lav?
There are several brands that use the pressure assist. The link below has more information on them.


Replies to this post
There are none.