Re: Granite tile counter installation
Posted by hj on April 11, 19101 at 20:51:07:
In response to Re: Granite tile counter installation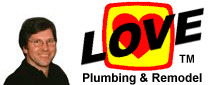 Granite is usually installed with no apparent joint lines. This requires that the tile be butted and fit precisely together. Cutting the tile and openings for sinks and outlets also requires some skill to do it so it looks proper.
: I want to install 12 x 12 granite tiles in my kitchen countertop. I spoke to one tile salesman and he was deterring me from doing the job myself. He stated that I needed a proffessional but I want to give it a shot. Is this project similar to laying flooring tile?