Re: Toto Toilets with 14" rough-in
Posted by Terry Love on January 12, 19101 at 11:48:07:
In response to Re: Toto Toilets with 14" rough-in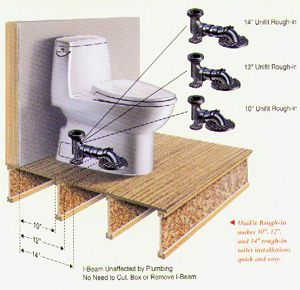 : From the info I have seen here and elsewhere Toto's are the best! With the UltraMax leading the list. However, I need a 14"rough in. The Toto specs I have seen show the Vespin and CarLyle adaptable to 14".
: Do they operate (flush) as well as the UltraMax and Ultimate? Do they have a 3" flush valve? Do they have a glazed trap way?
: If i need a 14" rough in and these Toto ( Vespin and Carlyle) are not up to par, then what? ( Our house is full of IT.....and we must be sure we get rid of IT easily, effectively and effeciently!)
Steve,
Performance will be the same, check the link below.
Terry
Replies to this post
There are none.