Re: Toilet for the disabled
Posted by Terry Love on October 02, 19100 at 19:45:31:
In response to Re: Toilet for the disabled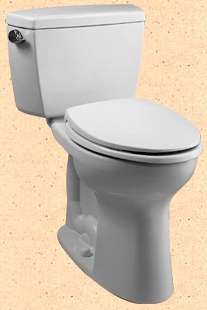 : A family member is disabled, but not in a wheelchair.
: A higher than normal toilet is required. I'm thinking of a 2 piece gravity feed toilet. Can you recommend a good quality toilet? Will installation be a problem, as this will be installed in a 55 yr old house in So. Calif. Thanks for your input.

I like the Toto CST744SL and the Western 872 for that purpose. Terry


Replies to this post
There are none.