Re: secondary trap for dog hair
Posted by Terry Love on July 31, 19100 at 19:13:24:
In response to Re: secondary trap for dog hair
: I own a dog grooming shop and am in the process of moving after 10 years. The problem is my new landlord. He wants me to install a secondary drain system (whatever that is)because he is worried about hair clogs in the drain. I have had only one clogging problem in my entire career. I keep a regular screen over the drain and that usually suffices. Could you give me some tips on how to placate this gentleman. Maybe an extra screen in the trap somewhere? Thank you

Leslie,
Well, I have heard of grease traps, but not hair traps per se. Has anyone else on the list? I like your idea of keeping a screen over the drain, to catch most of the hair before it enters the drain. I dose of Bio Clean ever so often should help to decompose the hair in the line. I wonder if he has problem drains. Terry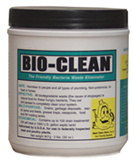 Replies to this post
There are none.