Win a book! enter the Complete Idiot's Guide contest
Posted by Terry Love on July 14, 19100 at 00:25:33: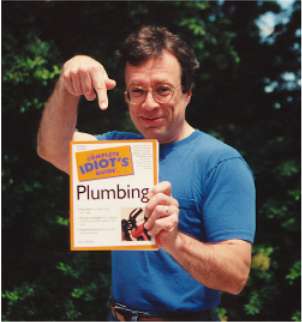 This picture is of Terry Meany, the writer of many
home improvement titles in the
Complete Idiot's Guide series.
He will be giving away ten autographed books
to the best stories with the theme of what else,
"Complete Idiot's"
Everybody has a Complete Idiot story to tell. Tell yours and maybe win a book. Heck, tell someone else's if you want to. If nothing else, it will be good for a laugh. The Author, Terry Meany, will be checking into the bulletin board just to keep things interesting. Good Luck, and may the best and funniest stories win! Terry Love
Replies to this post
There are none.