Seattle Water Study, water efficient fixtures
Posted by Terry Love on June 10, 19100 at 01:31:34: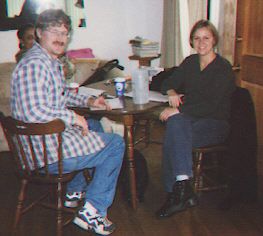 David Lewis of Aquacraft and Jenna Smith of Seattle Public Utilities meet with a homeowner to discuss the program. The study, conducted from 9/99 - 12/2000, studies the impacts of full conservation retrofits on single-family water use. Funded by the U.S. EPA and Seattle Public Utilities, the study retrofitted approximately 35 single-family homes in Seattle and measures water use before and after the retrofits. Products included in the retrofit include ULF toilets, LF showerheads, LF faucets, and horizontal axis clothes washers.